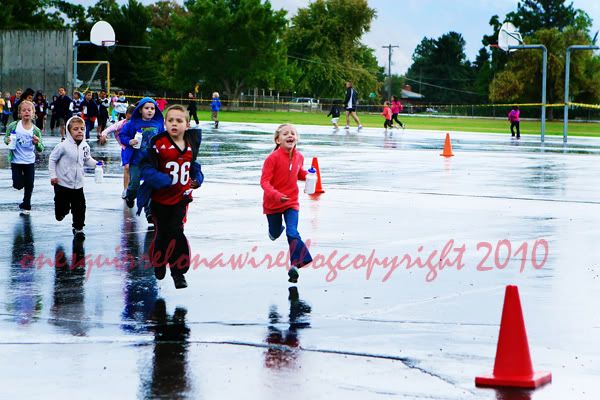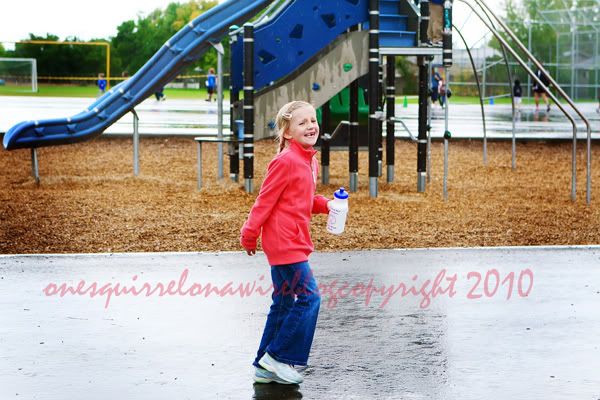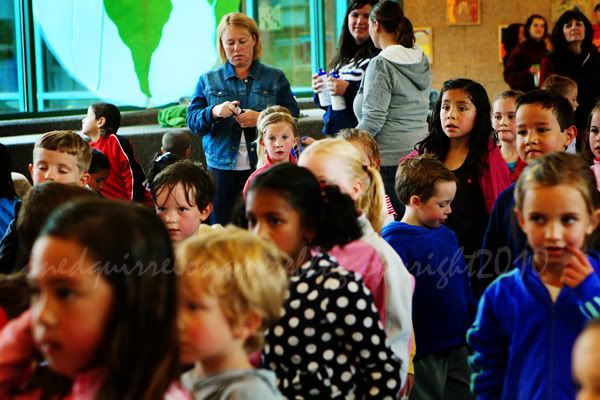 Yesterday was our big school fundraiser jog-a-thon. Little one was gearing up and training hard for the event, trying to surpass her awesome record she set last year for herself. She ran around the track fourteen times. FOURTEEN TIMES! And when I saw ran I mean RAN. The lady standing next to me in the pouring rain where we cheered them on said "I have been watching her, not only is she running the whole thing but she is doing it with a smile on her face!"
A toothless smile I might add.
Thank goodness we took the jack-o-latern shots because that night she was doing homework and suddenly got a weird look on her face and spit out her other tooth!
Anway back to the jog-a-thon.
The rain was pouring down on and off through the whole event but those kids just pushed on through. It was very inspiring to watch!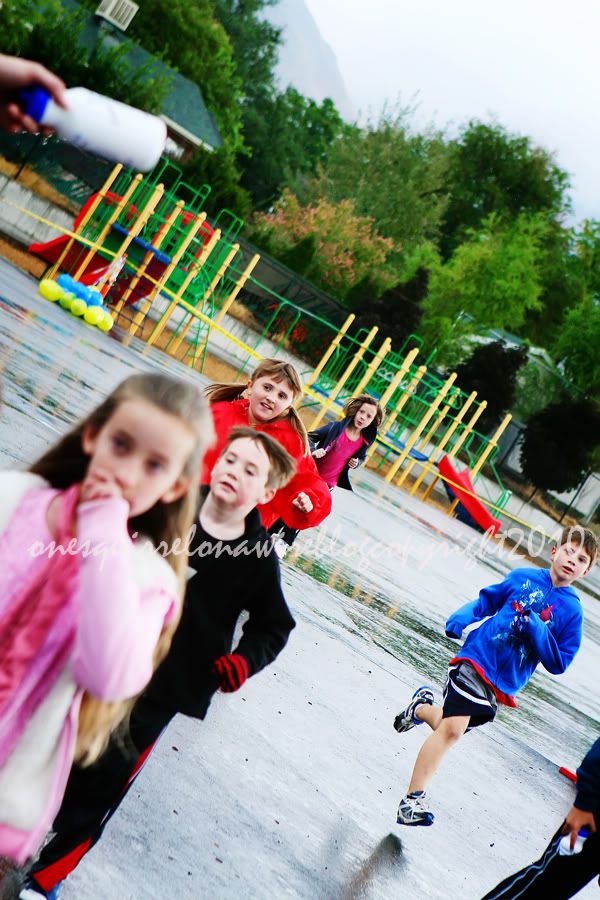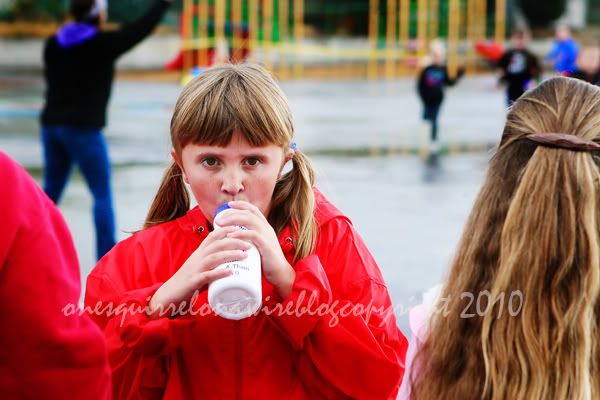 Miss Thang here preferred to call it a walk-a-thon-talk-to-your-friend-a-thon but hey at least she did it! She ran parts of it and when I cheered her on and yelled "run run!!" She would give me the funniest look like I was the biggest dork ever and shake her head like "no, that's okay I am doing just fine at this pace!"
The d.j. was hilarious. I am pretty sure I was the only person laughing at him. The kids looked at him like he was on crack when he would make jokes or sing along with Lady Gaga while he cheered them on. And the other parents didn't really even seem to notice that he was there....but me...I was his best audience!
What a great day and a great idea for a school fundraiser. Beats the heck out of wrapping paper and pecan brittle sold door to door!