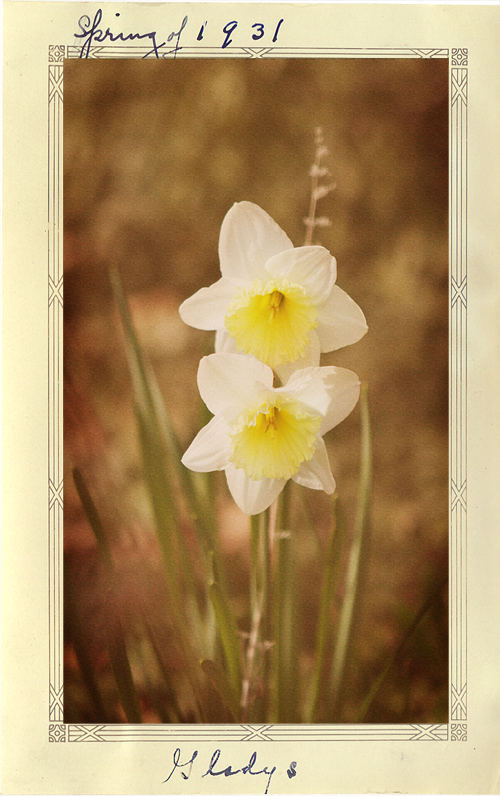 I love
KITCHSY DIGITALS
. Her creations and the world and colors she immerses herself in are amazing.
She created the frame I used above on my flower photo. The fact that it has old writing and the name Gladys scrawled on it makes it all the more delightful and unique.
This morning I started the morning off still nursing my annoying head cold and drooling over the new Stella McCartney line at Gap Kids. It is so spectacular I just wanted to cry! The colors are amazing and the retro details are breathtaking. Her lines don't strike my fancy for boys but the girls items are delicious enough to eat.
If only I had endless supplies of money to blow on such wonderful things. Just this
romper
alone is enough to send me over the edge. It goes up to a large size and I tell you I would purchase it and force my daughters to wear it if I thought it would work!
It has that fantastic feel of the 1900's. I picture the girls wearing this with a beautiful parasol strolling down the beach watching their brother gather seashells.
This afternoon I took the two youngest outside for some fresh air. We watched a wonderful storm blow in bringing cold winds and dreamy haze.
My head hurts, it has hurt all day.
Hopefully the cold will depart soon and take my two little one's colds along with it!
Oh and don't forget to hit my fave
DESIGN HOUSE DIGITALS
. They extended their Mad Monday sale through today so you can get your one kit free and your other three kits for one dollar!