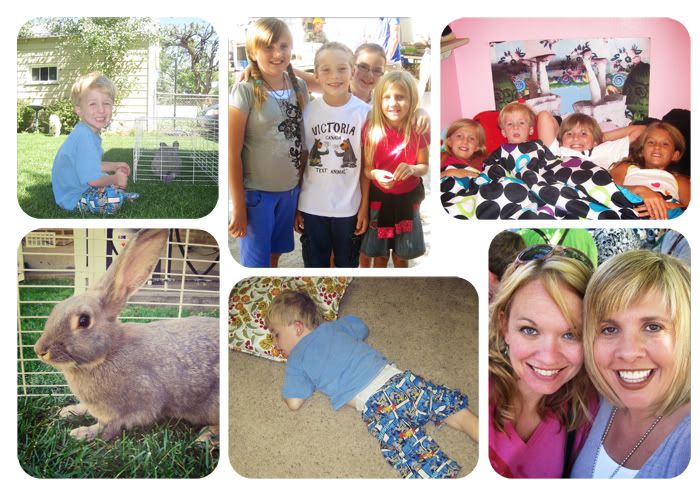 It was a great day! We went to The Farmer's Market downtown again with friends (all peeps not pictured, some departed before I had a chance to whip out the camera) and it was even better this week due to it not being 100 degrees! It was so nice to wander around the vendors and enjoy the vibe. We all agreed that for some reason everything tastes better when it comes from The Farmer's Market.
I bought some delicious soap from
"The Soap Lady"
which is so pretty and smells so good you almost hate to actually use it. The girls each bought a spider from
Twisted Spiders
. One bought a necklace and the other got a wicked cool hair clip. I am not a fan at all of spiders but something about Twisted Spiders take on a spider makes them awesome!
Then let's talk about
Happy Monkey Hummus
because I am addicted! Last week the girls picked the Coconut Curry and this week we got the Beet with Balsamic Vinaigrette which was a little taste of heaven.
I also picked up some fresh green beans which the whole family loves and of course a pastry to share.
The kids loved hanging out with their friends. My youngest daughter especially enjoys her time with her future husband (sandwhiched between all of the girls!) His cousin (behind them) is trying to push them closer together in the picture because she is positive they will get married someday!
There is so much to see and do it is an awesome sensation overload.
I really could hang out at The Farmer's Market all day, it makes me so happy!
Daddy and Son hung out while we were gone and when we got home we spent some quality rabbit time with Storm the Rabbit.
My son is OBSESSED with animals, I am wondering if he will be a vet someday?! He asks all day long to pet Storm. He isn't the least bit afraid of her, even when she nips he just laughs and says "Storm does owwie!"
I think that Daddy wore him out while we were at the Market because he ended up falling dead asleep on the floor!
The girls went to play with a friend and then returned to spend time with their dad who had barely seen them all day and then we were surprised by another friend who was able to have a sleepover!
I always feel so lucky that the girls friends love their little brother so much. They include him in everything they are doing and he just feels like one of the kids! (I was going to say one of the girls but that just sounded weird!)
The Art of Digital Design Two class at
Jessica Sprague
is going really well. The students are learning alot and growing so much as designers.
I can't wait to see what week three brings!